International Interviewer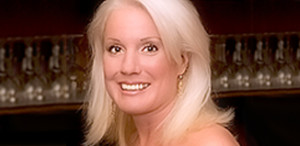 Daphne Barak, International Interviewer and Executive Producer, combines exclusive interviews for both print and TV broadcast. She has achieved tremendous success by conducting interviews and extending her work to worldwide viewers and readers.
Daphne Barak interviews are conducted for leading print and broadcast outlets throughout the world including Europe, Asia, Australia, New Zealand, Turkey, Pakistan, Russia and in the United States covering all major media markets.
Daphne Barak has also done a documentary for the Discovery channel ("Jackie Chan Showing Hong Kong") as an Executive Producer and produced other television specials ("Our Son Michael Jackson" and "Tale of Two Sisters" – the Liza Minnelli and Lorna Luft story), some of them with Elisabeth Murdoch.
These specials and other Barak exclusives, aired prime time on 20/20, ABC, Dateline, NBC and 48 Hours, CBS in the US. ITV, Ch 5, Living TV in the UK, Channel 9 and 7 in Australia, RTL 1 and RTL 2 in Germany, Media Set & SKY TG24 in Italy, Globo in Brazil, Star TV in the Far East, Al Arabia in the Arab world, Ch 10 in Israel, GEO TV in Pakistan, RTI in Spain, CNN International, and other major television networks around the world.
Since 2006, one minute long videos, from Daphne Barak television specials and exclusives are also widely available on the new media. And some of them are also being incorporated as excerpts in the Daphne Barak books.
Author

Daphne Barak's fourth book, published in 2013. COMING HOME WITH THE KENNEDYS – 2013 Barak, invited by the Kennedy family members, joined 35 other Kennedys, participating in week long commemorations, organized by the Irish state in Dublin and New Ross and in the county of Wexford, celebrating the visit of JFK, the president of the United States 50 years ago.
MAMA SARAH OBAMA: Our Dreams & Roots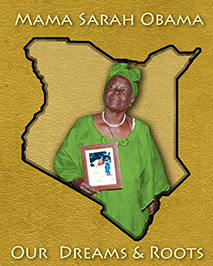 This book is not only the autobiography of Granny Obama and her family. It is not only about her setting the record straight about her famous grandson, his late father and her family: It is a story about a woman in Africa, who wanted to have education, but was not allowed to. She did not give up her big dream, and pushed her children to get education. One of them was especially bright – Barack Obama Sr. with who she shared the big ambition, the dream. He climbed over so many obstacles. His achievements were extraordinary, but so were his demons …It would be his son, Sarah's grandson, who would complete the dream.
MY BENAZIR
by Daphne Barak tells the unknown personal journey of Benazir Bhutto, former, two time, first woman prime minister of one of the most populated Muslim countries in the world, during her turmoiling last two years of her life. It is a tale of a unique friendship between Benazir Bhutto and her husband – the current President of Pakistan, Asif Ali Zardari, and Daphne Barak, leading like a magnet to the inevitable tragic end. Benazir Bhutto was assassinated on December 27th, 2007.
SAVING AMY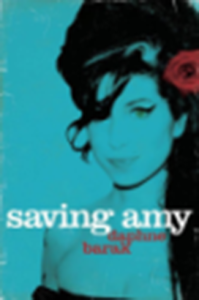 This is not a bio of Amy Winehouse. This book documents a very troubled family where no one set of relationship is normal. The family members are screaming that they are "Saving Amy." In fact, that is their way to escape their own big problems. It is very clear from the book, that the big problem of Amy Winehouse was not her addiction. It was her way to deal with her very dysfunctional family. The book demonstrates it clearly – how Amy was crying for help.
Library Owner
Daphne Barak, as one top TV executive put it, is the sole owner of hundreds of exclusive sit-down interviews, involving original content, so big and unique that "it can crash a network television in the U.S."
Here is a partial list of what this TV executive is talking about:
WORLD LEADERS: Mother Teresa, Bob & Elisabeht Dole, Jesse Jackson, Yasser Arafat, Dalia Rabin, Fidel Castro, Benazir Bhutto, Hillary Rodham Clinton, Muammar Quaddafi, Francois  & Danielle Mitterand, Dimitra Papandreou, Nelson & Winnie Mandela & their daughter, Eli Ishia, Graca Machell, Newt Gingrich, Al & Tipper Gore, Mary Bono, David Levy, Moshe Katzav, Tony Blair, Natan Sharansky, Leah Rabin, Jihan Sadat, Tansu Ciller, Ehud Barak, Shimon Peres, Avraham Burg, Kathleen Kennedy-Townsend, Rudy Giuliani, Madeline Allbright, Robert G. Mugabe, Ibrahim Al Jafaari, Pervez Musharraf, Segolene Royal, Asif Ali Zardari, Raila Odinga, Paul Kagame, Mahmoud Abbas, Mikheil Saakashvili. ROYALTY Prince Charles, The Duchess of York, Prince Hassan of Jordan, Prince Albert of Monaco, Princess Stephanie of Monaco, Lady Raine Spencer, Queen Noor of Jordan, Frances Shand Kydd – Princess Diana's mother, Annabel Elliot – Camila Parker Bowles' sister, Crown Prince Philippe and Princess Mathilde of Belgium.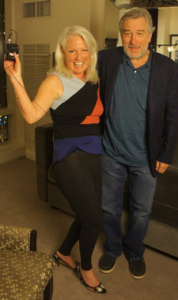 HOLLYWOOD STARS, MUSICIANS, ATHLETES, AND OTHERS: Anthony Quinn, Donatella Versace, Julio Iglesias, Yoko Ono, Johnny Depp, Goldie Hawn, Arthur Cohn, Fernanda Montenegro, Helena Bonham Carter, Michael Jackson, Brooke Shields, Versace's lover Antonio D'Amico, Elton John & David Furnish, Leonardo DiCaprio's family, Oliver Stone, Jean Claude Van Damme, Richard Dreyfuss, Larry King, Danny Glover, Sean "Puffy"Combs, Magic and his wife Cookie Johnson, B.B. King, Muhammed Ali & his wife Loni, Placido Domingo, Andrea Bocelli, Hector "Macho" Camacho, Spice Girl Melanie B (Scary Spice), Jackie Chan, Charlton Heston, Kevin Klein, Lauren Bacall, Tony Curtis, Steven Segal, Jackie Kennedy-Onassis' Governess & Cook Marta Sgubin, John Kennedy Jr.'s first cousin Tina Radziwill, Renee Fleming, Daniel Barenboim, Naomi Campbell, Jermaine Jackson, Tito Jackson, 3Ts,  Quincy Jones, Liza Minnelli, Steve Forbes, Omar Sharif, Ray Charles, Mia Farrow, Robert De Niro, Christy Turlington, Nick and Aaron Carter, Bono, Kid Rock, Art Garfunkel, Phil Collins, Ravi Shankar, Sting & Trudie Styler, Luciano Pavarotti, Jane Fonda, Andre Agassi, Mike Tyson, Barry Manilow, Michael Bolton, Tippi Hedren, Rupert Everett, Imran Khan, Donatella Versace, Roberto Cavalli, Sadie Frost, Kathleen Turner, Yusuf Islam (Cat Stevens), Bob Geldof, Bianca Jagger, Valerie Campbell, Elie Saab, Lenny Kravitz, Amy Winehouse, Roger Federer. NEWSWORTHY: O.J. Simpson, Linda Tripp, Paula Jones, Jocelyne Wildenstein, Roger Clinton, Jorg Haider, Don King, Lynndie England, Raghad Hussein, Joe Jackson, Katherine Jackson, Denise Rich, Jane Carter, Don Spencer, Kit Culkin, Daniel Ducruet, Ramsey Clark, Prince Asiel Ben Israel, Gary Houston, Alberto Repossi, Adnan Kashoggi, Lory del Santo, Tariq Aziz, Alexander Litvinenko, Sanam Bhutto, Mamma Sarah grandmother  of Barack Obama in Kenya, Geert Wilders, Mitch and Janis Winehouse, Patrizia D'Addario, Noemi Letizia.
Executive Producer
Daphne Barak has been a television executive producer for more than two decades.
Among her well know specials are: Our Son, Michael Jackson; Tale of Two Sisters (Liza Minnelli); Saving Amy (Amy Winehouse and her family)…
Her latest documentary with the Kennedy family, Coming Home With The Kennedys – 2013 is also being further developed for limited theater release.
Barak is currently working on developing, for the fist time, a TV series. Soon to be announced.