Ghislaine: Partner in Crime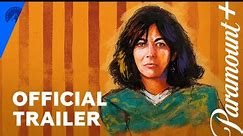 Four parter docuseries is produced by CBS See It Now Studios, led by Susan Zirinsky. The project is built around Daphne Barak produced original material consisting of exclusive sit-dwon, one of a kind, speaking-for-the-first-time interviews. Ghislaine: Partner in Crime has 9 interviews conducted by Barak.
Ghislaine: Partner in Crime
Daphne Barak conducted an interview with Betty Maxwell in 1992 a year after her husband Robert Maxwell found dead in water. Ghislaine Maxwell joined the interview with her mother in New York.
Daphne and Ghislaine filmed in New York, sitting on a bench in the Central Park. That interview is the only interview available in the market as far as Ghislaine Maxwell is concerned.
Barak filmed exclusively, late 2021, in London and New York with eight members of Maxwell clan, friends and associates. Most of these interviews make up Ghislaine: Partner in Crime four parter docuseries.